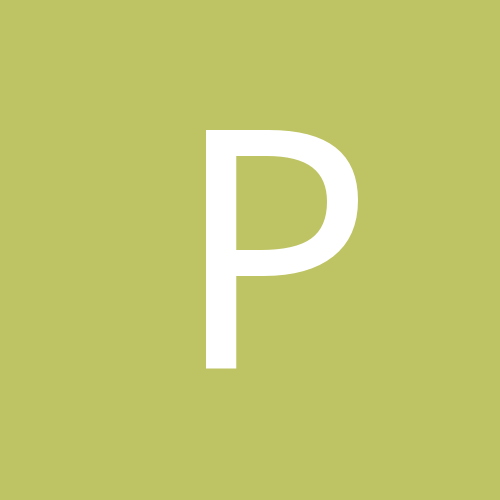 Content count

147

Joined

Last visited

Days Won

6
About probak118

Great idea, thanks I will do just that

FYI : From a article I just found, the SXT , Crew and R/T trim packages indicate as having a 6 speed transmission the SE in noted as being a 4 cylinder 4 speed base model.

Trying to count the shifts but wanted to verify 100 %, and want to change the fluid myself as it is not a difficult job just takes a little time. I thought there was a link on this site posted some time ago but a search did not result in one. The ones I did check did not offer that specific info when I input my vin # , just thought I would ask here before asking a dealer. There will be a time when I will not be able to do some of this type work myself or we simply cannot anymore but, not there yet. Thanks, will see if utube can show how to tell tranny speed you have.

I thought I kept my window sticker but guess not. I want to change my trans fluid but cannot find a site / link to give my transmission speed based on my vin #, but I bought a 6 speed tranny filter kit. Can anyone help me with this ? thanks

Just had a coolant flush in my 2012 last April / May at 95,000 kms, Fresh coolant no other issues noted, why mess with something that is already working fine ? Apex87, it has been a month did that do the trick in bringing the temp down to your normal 220 ?

No disrespect to Eileen, but I for one enjoy paying 50% for a part that does the same job 99 % of the time. Anyone want to bet ? I think the part was ordered from the e-Bay link provided LOL Hope it works out for you Eileen

No clue but hopefully my 2012 does not have same issue, have you been provided with a loaner all this time ? RF meaning radio frequency , what does this part do ?

Justinsomera

reacted to a post in a topic:

Key not detected. No alarm. No power locks

mechanical-idiot

reacted to a post in a topic:

Key not detected. No alarm. No power locks

OhareFred

reacted to a post in a topic:

Key not detected. No alarm. No power locks

2late4u

reacted to a post in a topic:

Key not detected. No alarm. No power locks

After you do jump start it, go and get the charging system and battery diagnosed. First see if there is a problem with the alternator or battery themselves.I just changed my original 2012 battery this past Spring.Then, move on from there.

Install included, good deal. Dealing with the rusted on nut for the hold down bolt is worth the money alone ! LOL

Assume that idea worked since this thread is quiet ?

How the heck do you get at that, I almost think you need to replace the whole lens itself ? If that is the case, guess it would not hurt to experiment on taking it apart and try to do as you suggest and glue it back in place. Are not most all those outer body plastic parts friction welded into one solid piece, hope I am wrong and someone else can help you.

Sounds like you have have a good plan at this point, I do not see any problems happening enjoy the journey..

2late4u

reacted to a post in a topic:

Used 2018 buy now or wait

I agree with 2Late4U, it always seems that when you factor in the 0% financing plus incentives ...vs the financing interest rate on a used car the newer vehicle is about the same price I find. But 15 K is nothing if the used 2018 is thousands cheaper, in the end will you be happy with the 2018 and its options ? So, I guess whatever everyone else mentioned above, good luck; I am sure either way you will be happy just go with your gut..

Please post when changed noticed same, cracked window solved problem. Need to see where re-circ door is to look and see.