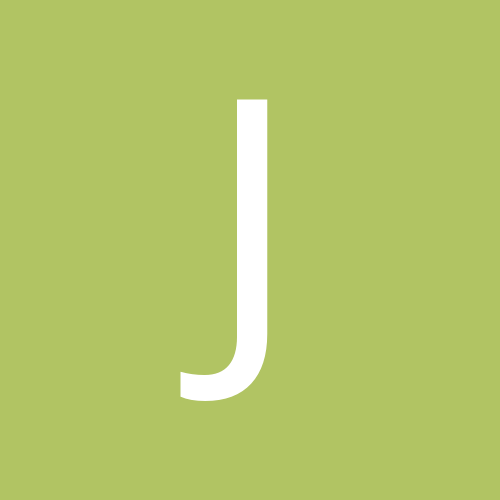 JAWheat411
Journey Member
Content count

25

Joined

Last visited

Days Won

2
About JAWheat411

Rank

New Member


Birthday

July 13
That's the thing, I have only used armor all type wipes to clean the car. I imagine I have to take the console out and repaint it. Probably less expensive than whatever someone else would charge.

Ok so this might seem like a goofy question. But, does anyone know where I can get some paint to touch-up the console of my car? I attached the pictures of the parts I am referring to. I contacted Mopar and of course they said bring it in to a dealer. I don't really want to go through all that trouble and depending on what they say, the cost. It is the weirdest thing and it is aggravating the heck out of me. I only use wipes for the interior that are made for the job. I just noticed this the other day.

Nice. I have a 2017 Blood Orange Crossroad with the 8.4 inch uconnect. I really like mine.

OhareFred

reacted to a post in a topic:

Stereo stays on... Vehicle off, doors open

Just wanted to throw my 2 cents in. I have had something similar to this happen. When my phone was connected to Uconnect via Bluetooth playing audio, the radio wouldn't turn off even when the car was off. I had to toggle airplane mode to get it to turn off. Not saying this is what is happening, but something to keep an eye on.

JAWheat411 replied to Mercadodc's topic in Welcome!

Welcome. Near Spartanburg, s.c. here. Just got our 2017 Crossroad in January.

I wonder what all is different from the 2017 to the 2018. I do have the 8" screen and no nav.

Awesome someone else has a Blood orange Journey like me. Although mine is a 2017.

jkeaton

reacted to a post in a topic:

Roof cargo carrier

I have been eyeing this one on Amazon. WINNINGO Cargo Bag, Waterproof Cargo Bag Easy to Install Soft Rooftop Luggage Carriers Works With or Without Roof Rack, Free Protective Mat https://www.amazon.com/dp/B075YV8ZV9/ref=cm_sw_r_cp_apa_i_cjE4Ab8YQQYAC It has a mat that comes with it for protection. I had planned on buying crossbars also. You might not need them with this though.

2late4u

reacted to a post in a topic:

Killing off the cigarette smoke stank!

JAWheat411 replied to Mr. Fix it's topic in Interior

You might have already thought of this. But have you changed the cabin air filter? They have some infused with febreeze.

That little lever right there in the center of the lid. If you push it in the lid slides vertical on the rails that are running along the inside of lid.

NavalLacrosse

reacted to a post in a topic:

Console lid slides open too!

The console lid will also stand vertical. Open it all the way and look at the other lever inside.It will then slide so that the back is close to the hump in between the second row floorboard.if you know what I mean.

Actually the mount sticks on the window. And the camera will slide in and out of the mount. Might be hard to see that from the Amazon page.

This is the one I have. I love it. Pruveeo F5 Dash Cam with WiFi, Discreet Design Dash Camera for Cars, Car Driving Recorder DVR https://www.amazon.com/dp/B01KZWMGFY/ref=cm_sw_r_cp_apa_DegTAbSMDGFB8 Great reviews and I have no complaints.

Journeyman425

reacted to a gallery image:

Front view

N87

reacted to a post in a topic:

In need of a back up camera

I actually installed a backup camera in my old car. Really inexpensive. I bought it off of Amazon. I actually wired it to run at all times and not just when backing up. The one I had even had an 8 inch screen. I know it wouldn't be wired into Uconnect, but it was well worth the price.