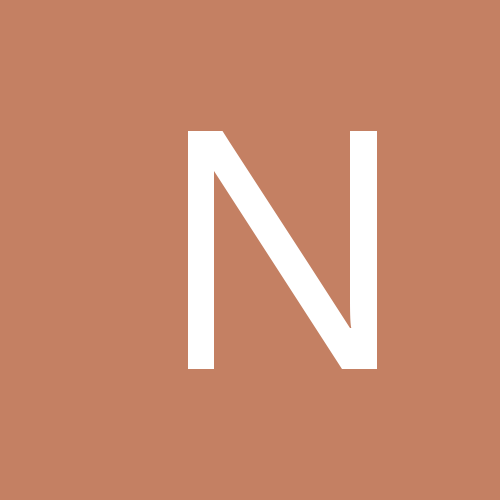 Content count

35

Joined

Last visited
About N87

N87

reacted to a post in a topic:

What made you smile today?

N87

reacted to a post in a topic:

2017 Journey Crossroad Debadged

N87 replied to IWorkAtFord's topic in Welcome!

Welcome! Looking forward to see what mods you're going to do.

N87

reacted to a post in a topic:

Oil Extractor?

N87

reacted to a post in a topic:

HATE THIS CLUNK OF JUNK!!

N87

reacted to a gallery album:

The Beginning

Just proves my point, lol...

Bunch of negative Nancies here. They consider their vehicles nothing more than "grocery getters". If anyone asks a question about a possible performance mod, there will be immediate posts about how he should not do it and how manufacturer engineers know better, etc... I for once would love to see people modding their vehicles. It is what you make it to be. If you consider yours a "grocery fetter" and never trying to make it cool, then so be it! I think one can make an impressive ride out a DJ. More power to those people. It may cost a bit of money and may cost more than buying a car with all of the options already installed. But that's not the point. Peace.

Oh yeah. There are vehicles for all kinds of tastes and applications. Why bother with mods, just buy the one you want!!!

N87

reacted to a post in a topic:

Successful BIG BRAKE upgrade on 2011 Crew

N87 replied to Doorbreaker's topic in Welcome!

I will probably get it. Thank you for detailed explanation!

I like them. Does it allow for the 3rd row seats to be in up position? We normally keep ours folded, but would like to know whether you can raise them without creating a major crease in the mat.

I am second owner , maybe I do have RB5 (with Nav). The dealer offered to activate navigation at the same time as my backup camera installation. After they looked at the hardware. For $500.

Dealer can activate it for $500. No hardware replacement needed. Takes 15 minutes. I have 2017 with 8.4 screen.

N87 replied to VermontJourney's topic in Welcome!

Nice looking DJ and good price! We've got the same exact 2017 Crossroad and love it. Same color and trim. Last November I had local Dodge dealership add backup OEM camera as well. $595 out of the door. The part was $360 plus labor. The vehicle does not come pre-wired for the camera. The tech had to actually run wires from the screen all the way to the back. I watched him doing it. Works great. I had to come back, though, since he forgot to hook up license plate lights. Other than that no issues. I had called 3 different dealerships and this was the lowest price. Main difference was the amount of hours each required to do the work. Also, to enable GPS they charge $500 or so. Takes only 15 min.

I am not sure if another transmission shop would have better understanding of Dodge transmission. I might try calling around, though. There's very informative article on 6 speed DJ transmission: http://etereman.com/blog/fiat-transmission/its-electric-well-electrical-common-problems-with-the-chrysler-62te Also, there is a petition to recall or fix the unit. https://www.ipetitions.com/petition/mopar-62te-transmission-needs-to-be-retuned-or Doesn't seem like it's getting anywhere yet. But whoever has issues listed there, should definitely sign it.

Miguel Pereira

reacted to a post in a topic:

New member in Toronto

Just and update to this post. I ended up taking DJ to local dealer. They checked the transmission, fluid etc. No issues were found, so they reset Transmission Control Module(TCM). After two months or so (about 600miles), it seems to be driving better and the downshift bump is not as pronounced. However it's still there, if you pay attention to it. Only happens when coming to a stop. I guess that's how Ultradrive 62TE transmissions are.

N87 replied to Miguel Pereira's topic in Welcome!

larryl

reacted to a post in a topic:

New ride for me also

onecrazyfoo4u

reacted to a post in a topic:

Goodbye Journey, Hello Durango!

N87 replied to onecrazyfoo4u's topic in Lounge

Congrats on the new ride. Love the Durango as well. RT especially. In my case we downsized to 2017 DJ , since we only have one "carless" kid in the household. Oh, and great report on your Journey! Hope to get over 100k on ours without major issues too.