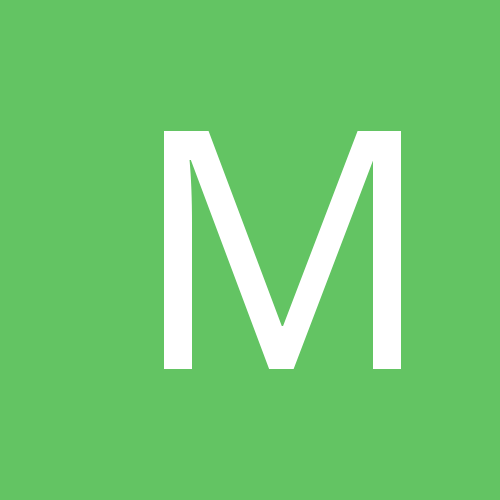 Mr. Fix it
Journey Member
Content count

47

Joined

Last visited

Days Won

2
About Mr. Fix it

dgncsk

reacted to a post in a topic:

Saying good bye to the 2010 Journey after 4 weeks

Mr. Fix it replied to Mr. Fix it's topic in Interior

So the final on this is that the ion treatment worked. i have since though sold the Journey due to the flood of other suspension issues encoutnered inthe short time of ownership and traded it on a new 2017 DGC Crew edition. Take care everyone. Best of luck with your DJ's!

Hi, After a short run here with the 2010 Journey, we have purchased a new 2017 Grand Caravan. I wish to close my membership account here but can't find a solution. I emailed the admins but no answer.. Any suggestions would be good here. Thanks and best of the best to everyone!

Here's a picture of the Caravan.

You're likely good to go but keep a close eye on things like strangely worn tire patterns. Regular inspection by a trained Dodge mechanic who knows what to look for & know how to properly test the suspension will save you a lot of grief. Strange road wandering as you drive. Research will indicate the new suspension if there are redesigns for the newer models Unfortunately, i was following another DJ about the same year as mine & the driver was totally unaware that the left rear tire was going down the road doing its' own thing especially when they turned a left corner at the intersection. The top of the tire deflected in and out about 2 inches It even appeared to hook a bit when changing lanes Scary stuff but they were totally unaware. I tried to catch up with them but they took off like a rocket and I had reached my destination. (The new dodge dealership) where my new Caravan is waiting for me.

2late4u

reacted to a post in a topic:

Saying good bye to the 2010 Journey after 4 weeks

Well after almost 4 weeks of ownership we will be saying goodbye to the 2010 Journey we bought April 9th. the selling dealership was a local Honda. It passed inspection but I think not by very much. I revisited the dealership many time and with estimates to bring it back to factory spec but they kept hiding behind the fact that it passed inspection so they have no legal obligation to do anything more. I found out that this Journey line has suspension issues and no matter how many times I fix this it will come back again. simply a poor design. The total to replace all parts to new is close to $3000cdn and I am not prepared to live with this. It is my first daily domestic driver in years and I was very disappointed with the reports. I just didn't do my home work on this like I usually do. Shame on myself for that... And i also lost all faith in this journey thanks to the dealer not wanting to work with me In fact last evening i was driving behind another Journey and the rear tire on the driver side was deflecting back and forth as they turned the corner at a stop light. Not sure how he didn't notice the lack of control going down the road. So I have taken a big leap of faith last evening and signed on for a B/N Grand Caravan Crew Plus and added the max full Chrysler warranty to protect against issues. The real kick here is the add on's after the fact of beating the dealer down for the base prices. With financing required this if we let the full term run will set us back over $50,000cdn This is by far hands down the most expensive purchase for transportation i have ever made in my life. But again I have to show faith that we will be making a sound investment for hopefully many years of service with the Caravan.

thanks for the comment. I will know the bottom line in a few hours when we visit again. They right away told us we would take a hit but in the given circumstances, the issues wit this one has left a sour taste in my mouth on the Journey line up regardless of the year.

Also, Honda is fixing the front end and rear as well after we presented them with the estimates for the repairs. the dodge dealer is going to benefit from this a well

Update to this. I have been offered the full price on the Journey but only if I buy a brand new Honda. I am able to cancel the extended warranty so that is what i will do. We are planning to trade it to a local Dodge dealer and get a brand new Caravan Crew plus similar to the photo attached. We will take a hit on the Journey but it's part of life win some and you lose some...

2late4u

reacted to a post in a topic:

Complete Frt End rebuild

Thanks for the well wishes. I've bought cars many times and most are good experiences but there is always the lemon in the bunch and in my 40+ years of buying cars I am now up to 3 bad experiences. Once with a Ford Tempo, the second was a Mazda MPV and now this one. I really like what the Journey has to offer with the SXT model. It really feels like they are in business to make the quick buck and not worry about the long term affects of their not taking care of the customer. We'll get it resolved...

I meant to type that they DO NOT want to give us a full refund on the cost of the Journey and treat it like any other trade in auto

Well sadly this is gone from bad to worse the rear suspension is messed up just as bad as the front. Honda is claiming to want to help but as it stands right now they want to treat the Dodge as a trade in and wanting to give us the full cost of the purchase towards another vehicle the total cost of the repairs is nearing $3000 which has me ready to contact the MTO and Omvic which is a consumer protection agency to report the dealership only time will tell right now I have to put this away until tomorrow I'm not losing any sleep over this

hi Julie, thanks for the offer but this is a Honda dealership I bought this from, not a dodge dealer. I'm doubtful you can assist on this issue.

Thanks, I have tried going back but getting stonewalled by the excuses it passes Provincial inspection so we have no legal obligation to perform any repairs. Now since posting this I discovered that the horn doesn't work and the headlight on the drivers' side is really our of adjustment The last straw now is that the rear suspension is in big trouble too. Parts barely pass and others are outright worn out and do not pass. Since it s not a Dodge dealer but Honda dealer i have given them a few choices on how to rectify this. One is to fix it correctly 2nd is to allow me to return the Journey and choose another SUV 3rd is to give me my money back and I walk away 4th is to sell me a B/N Honda but I really can't afford this choice. i spoke with the used car manager at 12:30pm today and he promised to return my call in 30 minutes. This has come and gone. I'm no surprised...