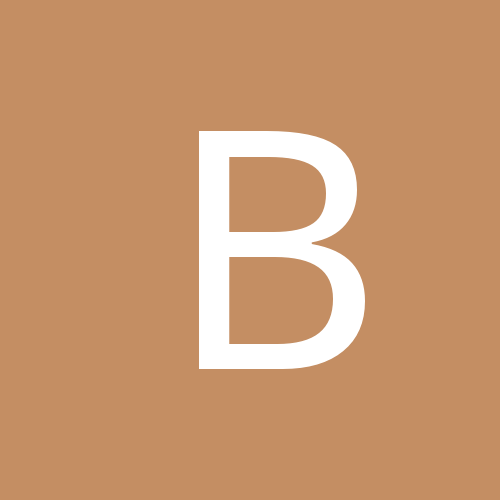 Content count

212

Joined

Last visited

Days Won

11
About BrianS

NavalLacrosse

reacted to a post in a topic:

Vehicles owned, past and present

Mine were just replaced on both sides due to leaking.. according to the service advisor, they are "notorious" for leaking.

Harness part # that I installed was P68080977AC. It DOES NOT list as being compatible with the 2015 w/led tail lights, but it DOES work and terminates in the flat 4 pole trailer plug. The proper part number for the 2015 w/led tail lights is: P68080976AC which, "I think", terminates with the flat plug as well.

$1.19/litre here in the Banana Belt. And, just about 20 minutes from me in Taylor,MI it's $2.30/gal.

I just had mine in for the warranty recall and another item and I had them do what they call a "peace of mind" inspection. I did this because mine is about 6 months away from the end of the 3 year bumper to bumper and wanted to know if there was anything that needed repair under the warranty. They found a few things, which they repaired. And, speaking of generating more money, they are still pushing the "brake service" where they remove the calipers, clean and lube the slides and then put everything back together... I've always found this amusing.

BrianS replied to BrianS's topic in Lounge

Yes, they've taken good care of me. We've purchased 2 vehicles from them... one used and one new, and the new one wasn't the DJ. I bought the DJ at another dealer and after their service department p'd me off I told them to kiss it as I left the last time and I will never go back there. The suspension parts were the upper rubber strut bushings. I didn't notice anything, but they said they were "noisy". It's all good.

larryl

reacted to a post in a topic:

Recent repair items

BrianS posted a topic in Lounge

Not sure if this is the correct place for this or not, but didn't seem to be anywhere else for it so here we go. Mods can move it if it's in the wrong spot. Recently, I had my blower motor replaced... that's covered in another section. While I had it at the dealer, the tech discovered a couple other items that surprised me so thought I would mention them so everyone could check theirs. The windshield washer nozzles needed to be replaced. Apparently, they are notorious for leaking under hood where the tubes connect. And, the washer pump was leaking, so it was replaced.This makes no sense, but it is what it is. I could see if I put water in it, and it froze but I kept winter washer fluid in all year so who knows. And, the last thing that really DID cause me a bit of concern was the rubber bushings (grommets? strut bearings?) that had to be replaced. I wasn't able to determine which.. will look at the service order again. I've only got 43,000KM on it, about 25k miles approx. and suspension parts are starting to wear? I thought that was a bit premature.

BrianS replied to jkeaton's topic in Lounge

Annnnd... now we can add a '16 Dodge Grand Caravan Crew Plus to the list... SWMBO got tired of single handedly raising the stock price of the big oil companies and wanted to get rid of the Nitro.

My '15 w/V6 runs along just fine at the speed limit. I have had it up to 80mph occasionally, but that was just moving with traffic at the time. The days of "let's see what this sucker will do" are long gone for me as well...

2late4u

reacted to a post in a topic:

Blower fan quit

Heck of a price! I have a set of those rubber mats else I'd be all over these.

OK, to follow up on this. The tech diagnosed the blower fan as having an internal short in it and replaced it. Hopefully that will be it.

BrianS

reacted to a post in a topic:

i have recieved a GENEROUS gift...

jkeaton

reacted to a post in a topic:

2013 Dodge Journey 3.6 R/T a/t FWD not shifting gears

I had something similar happen to mine when it was only a few months old. Not sure about the reverse as I never tried it, but it would not shift out of low gear. Several starts, and restarts, and it started acting normally again. The end result was a bad sensor in the transmission. 43,000km and the problem hasn't returned.

So, it wasn't working yesterday... then it was working.. then it wasn't. SMH!! I was hoping someone had experienced something similar as this is an intermitent problem and if it "ain't broke, they can't fix it" when I bring it in. Oh well, will see what they have to say about it next week.

Interior blower quit. Been an intermittent problem for a week or so now, last nite it appeared to quit for good. Haven't checked it this morning yet. Got an appointment for next week but just curious if anyone else has experienced this?

I paid $64 at the stealership for my last oil/filter. I just used the dino oil off the rack, think they use Penzoil.

I'm curious, did the dealership install the factory harness for the trailer lights? If they put the factory harness on, they would have had to turn the harness on in the computer to power it. I installed the factory harness on my '15(it connects to a white plug located near the spare tire) and, while I have not noticed any issues like you are mentioning, my fuel economy went right in the toilet. The dealer claims that nothing they did for turning the power on for the harness would have changed this, but ???