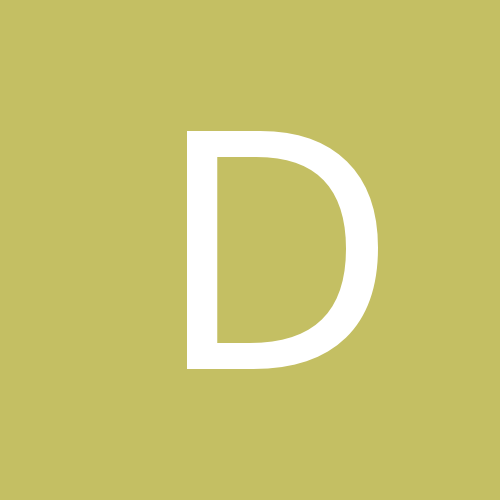 Content count

12

Joined

Last visited

Days Won

2
About Dadof5

Armando G

reacted to a post in a topic:

Nav Misdirection

2late4u

reacted to a post in a topic:

Nav Misdirection

LOL, we had an old AAA Trip-tik with us that was maybe more useful than the nav.

No, I don't have Sirius traffic. Even so, the times it tried to send me off the highway were early morning on a weekend, and there was no traffic on the highway.

I don't know how it could be a map update or Uconnect problem. The highways in question have been there for decades. Uconnect is just the interface with the Garmin nav.

It doesn't help that I discovered the night before we left the owner's manual has nothing on the nav system (doesn't even appear in the index). Turns out there is a separate manual on the nav system but we didn't get it. I downloaded a copy but that's no use when you are driving. I was set on fastest route but we don't have traffic service. Tried to set it up but it said not authorized or available or something. Looking at the map afterwards, the detours it tried to send me on were longer distance, and no way could they be faster (e.g. 6 am on a Saturday).

Drove our new Journey to Florida. I know the route like the back of my hand but since it has nav we tried it out, On the first day I put in the address of the hotel for the night. On the second day, our Florida address. I came to the conclusion it can't be trusted. After crossing the border at Buffalo and getting on the 190, it said to take the first exit off, presumably into downtown Buffalo. I knew that was wrong so I ignored it. In Cincinnati, it said once "take I75 north". I didn't. I even checked the dashcam later and it did indeed say north. On I75 going through Atlanta, it said to exit into downtown Atlanta, and go to state road 41. I think it confused FL Hwy 41, which is near our destination. A couple of times it gave directions that weren't wrong, but not the shortest or most logical route. I also got confused at times when we were getting back on the highway after a gas stop. The nav system is by Garmin, which is an industry leader, but you would think the bugs would have been worked out.

Got mine done. In and out in15 minutes.

It is very low likelihood, but by telling everyone note to use it, FCA will use that to deny liability if something does happen. Besides, mine is brand new and I don't think I have even used the cruise yet. If something is going to fail, it typically does very early (infant mortality) or after extended use, but not so much in between.

Got my notice and getting done this week. Going on a driving vacation next week so I need cruise (FCA said do not use cruise until the recall is done).

Finally got mine activated. Took 5 phone calls today totaling 2-1/2 hours, plus time waiting for refreshes that didn't work.

I bought my 2017 new 6 weeks ago and the Sirius still doesn't work. Only channel I get is 184 (preview). Sirius insists it is activated. Not a big deal since as it is rather useless anyway (had Sirius on other cars).

My 2017 SXT is a 5 seater. Most of the dealer inventory is 7 seaters. A large part of the reason I bought it is because it doesn't have the third row, which is pretty useless. All of the competitors only come as 7 seaters if you want V6.

Just bought a new 2017 SXT. Have to admit it wasn't my first choice but the price was right (loaded, and over $12K off MSRP). Drives very nice (V6).