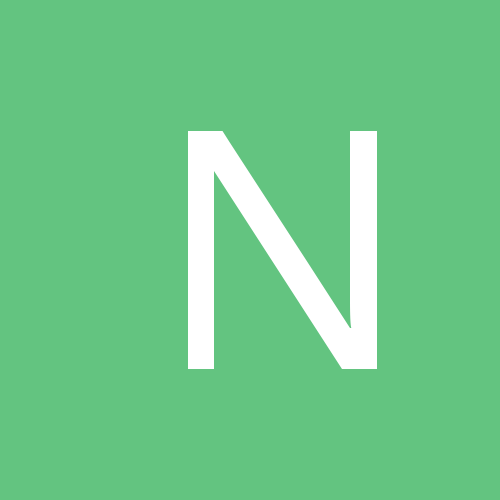 Content count

15

Joined

Last visited
About NickSP

This info is worth less than 2 cents so take it for it's worth. The part that adds the Android Auto or Apple connect to the main unit is the bottom CD part. If you get that from a Chrysler 300 or some other compatible car then it could work. This is what I read somewhere and I cannot recollect where. There is also something called lockpick or something like that which could add that to the unit. The only reason I wanted that initially was for maps but I really have come to like Garmin and Sirius XM.

Wow! So sorry to hear about your experience with the DJ. Makes me think if I made the right choice. However, since you bought a 2010, is it possible that your particular car has that issue? My used 2016 DJ with less than 20K miles show no such issues with the suspension. But it is a Crossroad Plus with the touring suspension for what it's worth. So did you trade the DJ in? How much did you lose on the DJ in 4 weeks?

Thanks for those choices!

I have the Ucoonect 8.4 inch system with maps etc on my 2016 Journey but would like the ability to get Android on it which I believe is not possible on the unit I have. Is it possible to get it upgraded to a newer UConnect system which will allow Android or Apple interface? Thanks!

OK just saw you were in Canada so the 50K would not be a bad purchase.

2late4u

reacted to a post in a topic:

DJ Trim levels Difference

I'll add my 2 cents as I am a relatively new DJ owner. I would stay away from any car with 90K miles on it. Even 50K is pushing it. But to give you an idea with respect to my recent purchase of a DJ Crossroad which could help you. I purchased the DJ CR, for $18200 out the door with less than 30K miles on it. My DJ has every conceivable option including Full leather seats, Sun/Moon roof etc. Now I went there to buy a Jeep Compass but ended up buying this DJ because she is hot! So, I don't know what prices you are offered on the two choices but there are a lot of pre owned DJs out there for very reasonable prices and with low miles. Good luck!

jkeaton

reacted to a post in a topic:

Howdy from Los Angeles

Thanks everyone. Looking forward to many many miles in my new DJ! Love everything about it so far.

Haha! They will probably make me convert it to a CNG or something! I have 33K miles on the car and still have little factory and powertrain warranty left. Do you recommend I buy it from Dodge or a good 3rd party? THANKS!!

What an awesome place. I am Nick from Los Angeles and I own a 2016 Dodge Journey Crossroad V6 FWD. I bought this car on an impulse 2 days back and I hope you guys will back me up on my decision and not let buyers remorse set in. I actually went to the dealer to buy a new Jeep Compass Sport. Didn't like the drive. Then I drove the Jeep Cherokee Limited and then saw this sexy car looking back at me giving me a big "Hey". Naturally I had to oblige. The sales guy not only opened the car but started it from the remote and when I sat inside, she had me at "Hello"! She is fully loaded to the hilt with every possible feature and add on pre-installed from the factory. The only omission is the Entertainment system for the back. She is grey/black and I LOVE IT! Moves like a gazelle. Now my other car is a Prius so you see the excitement? LOL! So please back me up in my decision and never let any doubt set in and praise my Journey and tell me what a "wise" decision I have made!