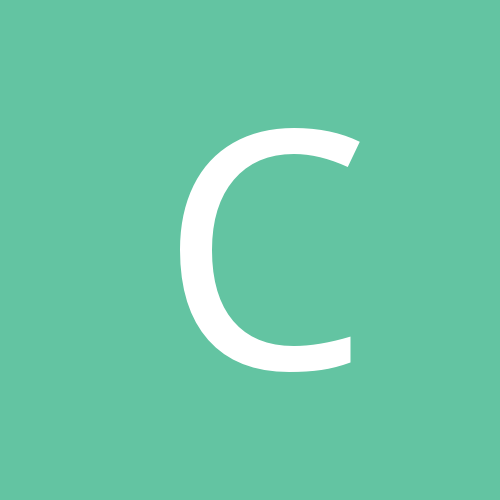 Content count

10

Joined

Last visited
About CA8OOS3

jkeaton

reacted to a post in a topic:

Electrical Issue

CA8OOS3

reacted to a post in a topic:

2013 Dodge Journey will not start

Update for the day. CARMAX called me and said the vehicle started fine today and everything. Tomorrow it gets checked again for starting and then to the dealership to have full electrical tests done and the recall fixed. I dunno if I should hope the dealer finds nothing wrong now or if I should hope it's something major

2late4u

reacted to a post in a topic:

Electrical Issue

OhareFred

reacted to a post in a topic:

Electrical Issue

So, I have a 2014 Dodge Journey SE without the automatic air controls or whatever and I want to see what it would take to upgrade to the 8.4in screen. Is there any guides or anything to move from the 4.3 to the 8.4 screen without having the automatic air?

So the Chrysler Dealer Mechanic came and found a broken metal wire under the dash which i guess was shorting it out. So they fixed that then did a power draw test and nothing is drawing power anymore. They are keeping the car till Friday to see if the battery dies again and after that sending the vehicle to the Dodge dealership to have them do an electrical check on the vehicle. Also they going to have dodge fix the recall on my vehicle which is for wires rubbing the horn plate that could cause airbag to deploy. CarMax seems to be doing everything they can to fix the issues so we shall see. Ill update more as i get them.

So apparently when the Bluetooth module was replaced the battery was dead which leads me to the question on how did they check their work...anyways apparently they are having a mechanic from the Chrysler dealer to come and look at the car and do some electrical draw testing. We will see

Right now I am at the whim of the CARMAX service department... they are the ones that will deem if I get a new vehicle since lemon law does not apply for used cars in my area... I hope one way or another a resolution is made

Honestly that's what I was thinking. Wife just wants something else cause she doesn't feel safe. Right now they won't do anything until they figure out if it's a repairable issue or what actually is causing the issue. I guess I'll find out next week if they magically fix the issue

I am wondering the easiest way to change the headlights to halo lights and as well add in fog lights to my SE. Any one got any information on this?

i too would like some information about this as I plan on getting a backup camera installed in my 2014 DJ SE that does not have the 8.4 In Screen

Hi everyone, Where do I start.... I needed a new vehicle since my 2004 Jeep Liberty spun a rod bearing. My wife and I decided CARMAX was a good choice and we proceeded to look at vehicles and settled upon a 2014 Dodge Journey SE. We requested the car to get transferred from one CARMAX to the CARMAX that is closest to us. On DEC 15, 2017 my sales rep calls me and tells me that they have to finish getting the car ready as it needed a new battery. I felt that was ok since it was snowing pretty bad that day anyways. On Dec 16, 2017 i purchased the 2014 Dodge Journey SE from CARMAX in Deleware. I brought it home and everything seems to be fine until i get my phone charged so I can get it hooked up to Bluetooth. Well bluetooth would not work, so I called the CARMAX Service Department and told them the issue. I got an appointment scheduled for Dec 28, 2017 only because I was out of town 18 - 22 DEC and the 26th they were fully booked because they do not have a dedicated audio guy at the shop...whatever i guess. I brought my car in on the 28th at the scheduled appointment time and was told the audio guy was gone and to bring my vehicle back on Jan 1, 2018 and they would give me a loaner car and their audio guy would look at the car on Jan 2, 2018. Jan 1, 2018 I drop the vehicle off and let them know after hours of research that i knew the problem and proceeded to tell them that the hands-free module needed to be replaced. You know the one that requires the brake pedal to be removed to get to. Anyways I get a call on Jan 2, 2018 and was told the audio called in sick and was not coming, (they use a 3rd party), and that the vehicle would be looked at on Jan 4, 2018. On Jan 4, 2018 they call and tell me that the hands-free module needed to be replaced and that it would take a week to get the part. They told me to keep the loaner vehicle till then. On Jan 9, 2018 they call and tell me they wont have the part for my vehicle til Jan 11, 2018, (they already told me that the previous week), I said ok and went about my day. On Jan 11, 2018 they call and tell me my vehicle is ready for pickup. I arrive at CARMAX and as the Service Manager was getting me my vehicle he comes in and asks if I had my secondary key because it seemed like the key they have isn't working. I gave him my other key and still it didn't work but this time he says he needs to jump the vehicle. I thought was strange since it supposedly had a new battery in the vehicle. I go outside with the Service Manager because I wanted to know where to jump the vehicle from anyways since I had no idea where to since the battery is behind the tire. Service Department hooks up a fully charged jumper box and the vehicle still has no power. They keep fiddling with stuff and then magically the car gets power momentarily but wont start then loses all power again. At this point the Service Manager gave me back the loaner and said they have to diagnose what the issue is. Jan 12, 2018 I get a call from CARMAX that they tried a new battery in the vehicle and still receive no power and that their audio guy needs to check the vehicle to ensure he did everything properly and didn't leave something disconnected or something. So now my vehicle wont get looked at again until Jan 16 2018. Now I am wondering if anyone has had any sort of issues like this. At this point my wife is wanting a new vehicle because she does not trust this vehicle. Service Department ensures me that they can fix the issue, i just wonder if this isn;t a bigger issue. I litterally have driven less than 100 miles since I have had the vehicle and basically have not had the vehicle in my possession. Any help or suggestions would be greatly appreciated.