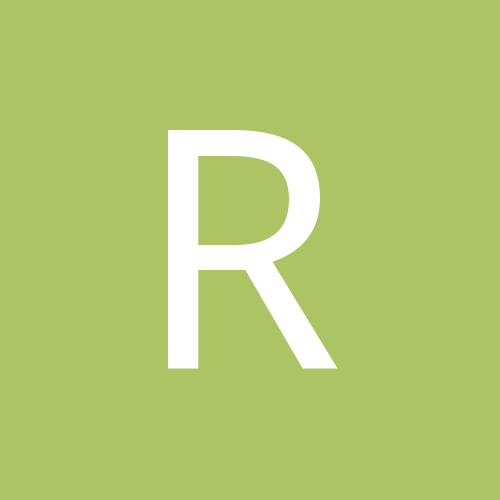 Content count

10

Joined

Last visited

Days Won

1
About RMV

redtomatoman

reacted to a post in a topic:

Is this thing a lemon?

jkeaton

reacted to a post in a topic:

Is this thing a lemon?

I checked all solutions, had the dealership here go over all the wiring and grounds. It was 2 hours in they checked the so called by dealerships new alternator. I was told it was a new part and waited for it to be put in. The dealership took ownership of the issue thankfully and its been replaced. I had to replace battery in key fob as soon as I turned it on but that's the only message to pop up so far. My opinion was based on a lie from the dealership, as if I'd known it wasn't new alt I'd have replaced it asap. Bc out was dead in my yard I had to make sure it wasn't something simple before I had to pay for a tow and shop to fix it. I was also going to take all costs of fixing it before knowing the dealership had been dishonest in the sale. I get where you're coming from.... but if you feel this post was a waste of your time you didn't have to read or reply. I read each post and brought all of it as possibilities to the mechanic... not that I should feel defensive about asking about the reliability based on what my experience has been this far. Hopefully my opinion can improve now that I can actually drive it around.

Ironically, bc I was told new battery and alternator, I got it towed into a dealership in town and had a mechanic spend 2 hours on the wiring system and grounds before he checked the alternator bc nothing made sense and lo and behold.... it was the alternator. The dealership i bought it from is covering all the shop costs bc someone screwed up on their end and the alternator was never replaced. Instead they noted they thought it was a problem and left it in saying i was supposedly quoted about it... didn't happen that way at all. I was told i had to wait till end of day to test drive bc they were waiting for part and then tui wait till next morning bc head mechanic was going over everything once alternator was put in. Bad experience with shady sales person but at least the dealership sales manager and service manager rectified it and it will be fixed by tomorrow on their dime. Craziness!

Says service park assist, then service awd, then vehicle not in park, battery, check engine, and something about the key not in vehicle. towed it to a dealership in my town. Hopefully with what I told them they can solve it.

Full battery and still showing all codes and won't start, though nothing showing up on actual code reader.

The battery handled over 8 hours driving before going awry so I think it dealt well. Alternator is new too. Obviously the dealership didn't want to get too deep into it as they wouldn't replace the tire sensor until I bought it and just have thought they fixed the problem it had come in with by changing it battery and then alternator. Apparently the connector from alternator and battery terminal is a known internal corrosion point so replacing that if any signs at all. They should have noticed it but may have overlooked. Hopefully that's the problem. A simple extra ground on alternator and battery and checking the 4 grounds might be enough to give me peace of mind if it is. I'll be doing a load bearing test once I recharge the battery... which btw is in a crappy place to get to as I have to take the tire off to reach it. Anyways... hoping it's an easy solution and not pcim or anything. The only code it threw was low voltage so I know the sensors going amok was a battery thing and the servicing to those areas isn't needed.

Thank you for your advice. It was an as is sale so I'm stuck fixing it solo. I'm going to get mechanical help fixing it. So many electronics and wires.... far from old school engines that i know my way around with.

I am going to try to replace the connector between battery and alternator and recheck all the grounds. I looked under car complaints and compared to the 2009, most journeys are without too many issues. I'd like to fix this for good.

It was bought from a dealership from someone who traded it in for a truck. I love the actual concept but the dealership put on a new battery and alternator before i was able to test drive it. I heard it may be the battery just can't handle cold starts and the extra pull from starter with everything else on the start up....I just don't understand how it was fine then not. Put it on code reader this morning and it said low voltage so going to try to boost it. If that works will redo the grounds as I heard an extra ground can make all the difference too. It would work very well for my family if I could trust this issue could be resolved. Can't even begin to count the stories I have read on hundreds of people having this issue, some straight off the lot with new ones. Talked to dodge and dodge Canada who just give me the FCA number which requires a read from a service dept to open a case file. I'll be searching bc I need to either figure this out for good or end it and try to find a vehicle that doesn't have these issues.... so far seems a Chrysler dodge issue mainly.

How did you disconnect or reset the alarm? Mine won't start since I think it went into ignition disable mode.... but it set off everything from park assist, battery, not in park, check engine light, to service awd. Service awd doesn't have anything in message centre to say why nor does it turn over in run. I tried putting actually key in for door to possibly let it disable, to pushing the push start with the fob....I am literally stuck....

Just got my dodge journey 2013 from dealership 2 days ago. It was a trade in, got an ok deal so thought I'd go for it and they put in a brand new battery and alternator that day....I should have asked more about that bc of all I have read since. I had tire sensor not showing up so broight it in next day and they replaced it. No more warnings everything seemed great....Last night came home as bought it in city 3.5 hours away... as almost got home I had warnings about parking assist, all wheel drive, and this symbol ) lightning bolt inside(, all needing servicing and once parked it won't turn over. I noticed the security red light blinking and then steady on. It wasn't doing that until last night. I tried to start it in neutral as suggested on YouTube, still won't turn over. Tried remote start, it's disabled. It said vehicle wasn't in park then that disappeared after shifting through gears several times. Pushed remote start in vehicle when it said it didn't recognize key... that was in vehicle... and the alarm went off 2 a.m. till i clicked door unlock. looking online it seems this is a huge problem and this journey doesn't journey at all, it leaves people stranded. First dodge I own as I'm a Chevy girl, and first push start as I like it simple usually, and this is what I get for the added bling.... added headache and a money pit. I'm beyond disappointed. I'm not sure how the lemon law works but feel it qualifies after owning it for all of 2 days. Loved it... now massive buyers remorse. I'm not good with electrical stuff... anyone know how I can get this thing to start so I can get it to a dealership and trade it in? This is not reliable at all and with 4 kids that had to walk on the minus temps late to school today I am done with it already. I'm not sure why dodge thinks this is okay to not fix on their bill as it's obvious they know of it as a problem and are okay leaving people stranded and interesting it their pockets bc dodge isn't smart enough to figure out where they went wrong and how to fix their lemons. I just need the dang thing to start and reset the security system as that's obviously part of the issue. Sad bc it has potential of it wasn't for terrible reliability.