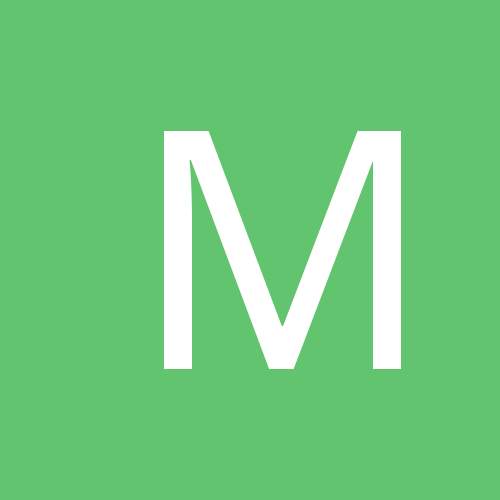 marcisikoff
Journey Member
Content count

8

Joined

Last visited
About marcisikoff

I did a dealer-based upgrade to an RB5 sourced from a different dealer. Seems to work well giving me the larger screen, backup camera was enabled, but navigation is rough. GPS thinks I'm 5 streets away most of the time. I went to Garmin's site for UConnect updates and it says based on my Unit ID that I'm up to date, but really doubt that's accurate with a CTP of 2012.

I got an RB5 some time ago from Steve White Motors (good guys). Did the install up here in NJ where I live and got it at: 1. NAV is working 2. Backup camera is activated and working 3. Temp control stuck at 22 degree celsius 4. No UConnect (no bluetooth) I put in the unit ID onto Mopar's nav update site and it tells me it's a 2012 RB5 and the update is a 2017 map update Part number 010-12463-11. Anyway it says not for model year 2013 and forward so I've got the question: OK to upgrade the NAV?

Probably not. If it doesn't work at all but the radio does work, it's likely the bluetooth module or it's wiring harness that's bad.

No worries; I didn't take you as rude. I did get a little farther with the dealer here in NY: When they say "Uconnect" it means the handsfree, not the stereo at all. I see a lot of people saying Uconnect RB5 or Uconnect 8.4" vs Uconnect 4.3" but that's all wrong language. Thus, the short answer is that the bluetooth module has it's own wiring harness and that is what fried. Probably because it's a wiring harness for the RE2 as I cannot find a bluetooth module that says it's for RB5. I'd be willing to buy the whole bluetooth package to get the harness, but cannot locate one that works with 2013 Dodge Journey with an RB5.

Got that in my search, but in wiring it gives me a blank page.

The factory wiring harness shorted. Best buy just swapped the RB5 in, replaced bezel and screen and plugged in bluetooth and back up camera. I can take it there and see if they have a generic wiring harness, but it's like pulling teeth for a dealer, mopar, or uconnect to tell me the part # for the factory harness so I could just order it, go to a dealer and have them re-wire. It worked for 20 min of the ride back from Best Buy... they probably had it on for an hour making sure features worked, etc.

Does anyone know the part # for the wiring harness in the Journeys? It's behind the stereo. Dealer said mine shorted which accounted for RB5 to go dark, no power, no response, and fans and temperature stuck at high temp and hi fan. When it did work, the temps were originally 22 Celsius, but sliding them on the screen converted them to Farenheit and it stuck. So now, the dealer said he wired the unit directly and the temp won't change (but I can turn the fans on or off or hi/lo) and bluetooth doesn't exist and GPS has no antenna. Back up camera defunct. Guessing this is the wiring harness that connects to bluetooth harness, GPA antenna, and back up camera as well as HVAC (perhaps). Anyway, if there's a part # for that, I would be very thankful!

Hey all, Did a UConnect upgrade from 4.3" to 8.4" (RB5) and worked for 20 minutes and went black. This was the full upgrade of stereo, screen, bezel, HVAC controls, back up camera and blootooth module. Took it to the dealer today and they found the wiring harness behind the stereo was at fault as they could directly plug the power and some other connections back into the stereo and it worked. What doesn't work now is: 1. Bluetooth doesn't exist 2. GPS doesn't have antenna connected 3. HVAC stays at 22 Celsius and returns there even after changing on screen 4. Backup camera doesn't work So, the dealer didn't know the harness part # but after talking to Best Buy (the installer) it's definitely the main one that was there for the smaller 4.3" uconnect. Probably just shorted out. Does anyone have the right part # so I can order one? And do you think that is the cause of the 4 issues? Thanks!