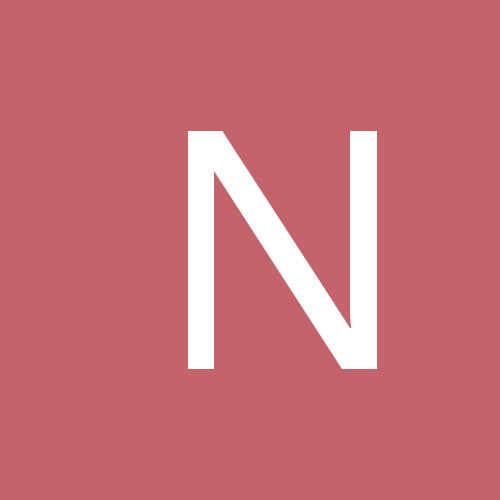 nitecrawler30
Journey Member
Content count

17

Joined

Last visited
About nitecrawler30

Sorry its been a while.... The dealership did order a radio for me back in Aug.2018 but I ended up not taking it back to the dealership since the problem did not come back. Its been almost a year since I took it to the dealership and the problem has not returned. Not sure what stopped the problem. Not sure if there was a forced software update, the head unit reset or whatever the dealership did on their end.

Update: Took it to the dealership on 08/23. Dealership kept it until yesterday and they ended up ordering a new radio, since they were not able to fix the problem. Radio is on order and dealership will contact me once radio arrives.

Update: took my car to the dealership on 08/23, called today and they said they were speaking to Chrysler engineers to figure out the problem and fix it. Wont have the car until some time after Monday.

Ended up talking to a customer service rep. That took me through the reset process. At first. It seemed like it had worked but after using the car for a bit longer, the screen kept shutting off and now its actually worse. Now, its not just the reset but also a fading white screen. Ill be taking it to the dealership some time next week.

Sounds like what our 2017 is going through. Our UConnect is up to date and still doing it. I am expecting a call from Dodge today. They want me to troubleshoot it and if its still giving me problems, take it to the dealership. I'll keep you posted on what Dodge tells me

I do have extended warranty that I added when I purchased the car. It should still be under warranty. Just wanted to see if there was a simpler fix besides taking it to the dealership. I am not a fan of dealerships, for multiple reasons. This is also my only vehicle and the dealerships around us dont not provide loaners. from my understanding.

Hope everyone is doing well. Yesterday (08/08/2018), our Journey started rebooting our UConnect 8.4. It will reboot every 30 seconds to a minute and sometimes earlier. Software is up to date. Before anyone says "search the forum for an answer", I have and have not found anything useful. Car just hit 20k miles, so Im sure its still under warranty. Before I takr it to the dealership, I wanted to see if theres anything I can do.I recorded a video to show the problem....

nitecrawler30

reacted to a gallery image:

My new Toy! 2018 Blood orange Journey GT AWD

Armando G

reacted to a post in a topic:

2017 Journey Crossroad Debadged

Thats actually why I like taking them off. Keep people guessing. Car people usually know what a car is by looking at the car. I personally feel that the rear had to many letters and it takes away from the rear lines of the car. To each their own. Ive done the same to all my cars.

nitecrawler30

reacted to a post in a topic:

2017 Journey Crossroad Debadged

The front emblem I left on and dont plan on taking it off. The bit of red definitely makes it look good.

2late4u

reacted to a post in a topic:

2017 Journey Crossroad Debadged

Finally came around to debadging the rear and I feel it looks 100% better. Used the good ol' fingernail, fishline and goof off method.

Thats the one. Seen it in the 2015+ Durangos, chargers and challengers. I know Jeep has it in some of theirs as well.

Thank you everyone! Only thing Im not a fan of, but can live with, is the steering wheel . Wish they would of updated to what Dodge is using on the rest of their line up.

nitecrawler30 posted a topic in Welcome!

Good evening everyone. Im a proud owner of a 2017 Dodge Journey Crossroad. Traded in a 2013 Ford Taurus due to the kods outgrowning it. Man, just got this thing (today) and already love it. Never had a Dodge before so im excited to learn more about them. Thanks!