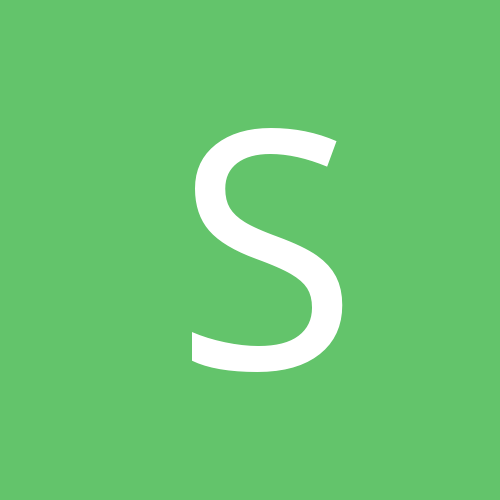 Content count

15

Joined

Last visited

Days Won

1
About steond

@Peter hunt 338 I have the same specs. The transmission is a 6-speed Volkswagen DSG DQ250. It takes 5,8 - 6 litres of transmission oil. Change it regurarly every 60 000 km. Do not forget to chenge the transmission filter as well. When buying transmission oil, make sure it is APPROVED by VW and not only compliant.

AndyL0183

reacted to a post in a topic:

UK Specific User Manual

steond replied to AndyL0183's topic in Lounge

Andy, I have the same engine and we had lot of discussion recently about oil. Make sure that you buy 5W30 approved for VW 507.00 specification. I don't have the manual electronicaly, but certainly can make you some scans when you need.

Update #1 I talked today to the nearest dealer and he told me there is NO recall for Dodge vehicles equipped with CRD. He said, that the engines are Volkswagen, but different ones than in the VW models. So, now there is a question: "What the hell the engine is like? Manufactured by VW, but not placed in any VW car? Better or worse???" By the way, the VW recall applies in Europe as well. Just talked to my colleague with 2010 VW Golf, and he has been recalled.

Dodgecares, many thanks for posting the recall notice here. I am pretty sure, that all Journey CRD owners should be subject of recall, because we have exactly same engine like the VW Golf has. It is 2.0 Common Rail Diesel engine. I will also mention this tomorrow at the dealership to see what they´ll reply.

I don't think that the engine and the fuel system are two different things. Chrysler doesn't produce its own diesel engine, therefore bought one from Volkswagen. I am not a real specialist, but I assume that when Chrysler bought an engine with new fuel system, also bought all technology related to it - such a turbo charger, fuel injection system, fuel delivery system etc. The recall issue - I have never received anything from Chrysler. I purchased my vehicle in Belgium (because I was stationed there), than I moved to the Netherlands (another assignement) and this year I will move to the Czech Republic. Despite the fact, that all those three countries are in the European Union, we are not very united and the country beside yours is always a "foreign country". With my proffession, when I change address at least every three years, I wonder where the letter should be :dreamy: Fortunatelly, I have another dealership of US cars in vicinity, so I'll see tomorrow. Thanks God for this forum, which is a real nice source and sharepoint of all experience etc.

Hello, I have very similar problem. My driving wheel shakes only between 80-100 km/h for some reason. Recently I noticed different problem with steering. When accelarating or turning on very slow speed, I feel small shocks in the driving wheel. It is pretty hard to explain it as I am not a native speaker, but it feels like, that something inside the driving wheel is not tightened enough and there is a little space for these shocks. Does it make sense? I complained about it in the dealership. They had a quick check and told me, that I have to come again and leave the car for the whole day there, because they need to do further inspection of it. The day is tomorrow, so I wonder what they'll tell me.

I heard yesterday in German radio, that Volkswagen recalls all vehicles equipped with 2.0 diesel engine produced from 2009 until nowadays because of possible fuel leaks from fuel pipes. They also mentioned that the recall represents approximately 300.000 vehicles from VW fleet. The specification of the VW recall fits to my vehicle - 2.0 CRD engine produced by Volkswagen from 2010. Does anybody know is there a recall also for us (CRD owners) or TSB or something concerning this issue? Appreciate any info.

Funny how NATO is small. Actually, I am not a Dutch guy. I just do my 3 year NATO assignment here in Brunssum - my current location. My country of origin is the Czech Republic. I know some guys from Volkel, even from US. But we better discuss it somewhere else

33 years old, one wife, one 3 year old daughter, one 10 month old son, one dog and one hamster. Just about to hit 15 years in the air force as well (not U.S.)

One from Germany: http://www.vmaxx.de/en/index.php?fz=65

I just discovered some staines of pine tree resin on the roof of my DJ while washing it. I has to be from last weekend camping, when I parked the car under trees. Does anyone has an experience how to remove it and not to damage the paint? The sulfuric acid I'd keep as a last solution :-) Thanks for help.

Hi, that's good you are sharing this experience with us, because I do exactly the same things you've mentioned. It gave me a pretty good warning. Actually this is my very first car with diesel engine. Lot of my friends drove cars with TDI engine and it gained good reputation, but the CRD looks to be very sensitive engine and you have to treat it very carefully otherwise it'll cost you a fortune. As I mentioned before, mine is leaking oil from turbo. The final status in that case is: talking to Chrysler warranty technician, they'll grant me replacing of a new turbo after it happens three times!!! It happened just once, so two more times to go. Problem is to spot the leak, because the turbo is at the bottom of the engine block and bellow that is a plastic cover. So no chance to see an oil leak. The only way how to recognise it, is to watch closely the oil consumption at every fuel stop (by the way recomended by the manual). I've never realised how difficult is to check a black oil on the black oil dipstick. Fully agree with "modern diesels eh?". Another pain in the a.. is cooling down the turbo when driving especially on highways. According to the manual, you have to idle the engine for 5 minutes to bring the turbo back to regular temperature when driving high speed and full load cargo. Initially I was advised by the dealer to cool it down for 2 minutes, but than I found the matrix and it is 5!!! I still keep my old 2000 Nissan Primera with 2.0 petrol engine and it does all the "dirty work" for us now, i.e. going downtown, shopping etc. You can do whatever with the Nissan and it runs perfectly. Wishing you a nice day.

Hi, I live in the Netherlands. It is a nice idea with the UK forum, due to different specs, but if you do not mind, I'd like to extend it to the European forum as we have the same specs. Regarding the MPG it is about 9.5 l/100km in the city and 8.0 on the highways. But I have another problem, please see:

Hello, this topic will be more for european owners as I realised there is no diesel engine in the US and CAN. My story is long but I try to make it short. I went for inspection at 30.000km and was told that turbo is leaking oil and need to be replaced. The dealer even showed me pictures of hose coverd with oil. However, there was no spare turbo available and most optimistic time estimate was 15 days, which I could not wait, because I had to go for 1.300km trip. The dealer cleaned and tight it and told me should be good and get it replaced immediately at my destination. After 400km the malfunction indicator light (MIL) chimed and came on. I pulled over at nearest gas station and called for help. I was towed to the nearest dealer who was closed (sunday!) and got the hire car from privilege service to finish the trip. The local dealer called me a day after and told me everything is OK, just bad sensor. The privilege service delivered my Journey to the destionation country, checked once again and did not find anything, just tight the hose again! I am overall very happy with the car and especially with the privilege service, haven't had any major problems until now. I can't fully trust my Journey since that happened. Does anyone have a same or similar experience?