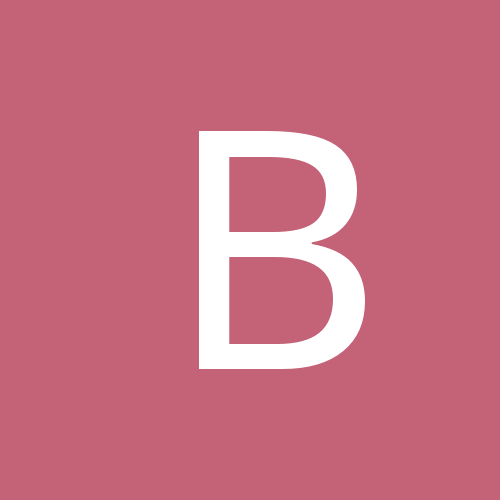 bigunclejethro
Journey Member
Content count

99

Joined

Last visited

Days Won

1
About bigunclejethro

bigunclejethro replied to bigunclejethro's topic in Classifieds

That was my first thought but there isn't much near me.

My aftermarket mufflers have taken a toll on me and I've decided to go back to stock. Anyone have a pair they'd be willing to sell?

dhh3

reacted to a post in a topic:

Add third row speakers

New plan, I'll be making a custom trunk panel (right behind third row) to mount the speakers. Can the stock stereo handle the load of two more speakers? Anyone have any advice for popping off the back door panels to get access to those speaker wires?

dhh3

reacted to a post in a topic:

Upgrade 8.4 to 8.4n

The other guys can confirm, but it sounds like all you need to do is swap the module out for one equipped with navigation.

Cody, have you tried this yourself? I tested Goof off on an old set of lights from another car and the lights were completely ruined afterwards. It definitely removed the tint, but the plastic was in really bad shape after. It may be possible to buff out the effects but I would really not recommend it on our lights unless you're willing to dish out $400 for a set of lights.

Thanks for the info Evlmarine. I'll keep this in mind next time I screw up my tint job lol. Yours looks pretty good. Did you end up clear coating and polishing?

bigunclejethro posted a topic in Interior

I keep my second row seats folded down almost all the time because the headrests rattle inside their clips. Anyone else have this issue? I tested a few other DJ's on the lot at my dealership and they all make the same noise, but I didn't really get noticeable for me until about 10K miles. Just curious if I'm the only one who has noticed.

SeanTacular

reacted to a post in a topic:

if you want a cai for your journey please read!

SeanTacular

reacted to a gallery image:

20160212 121221

SeanTacular

reacted to a gallery image:

20160212 121214

carritt11

reacted to a post in a topic:

if you want a cai for your journey please read!

Carritt, here are some pics. Just a bent piece of sheet metal riveted to the original shield.

Carritt I did the same thing, and added a bit of sheet metal to make a good seal with the hood when closed. I don't care what anyone else says, I struggled to get more than 17mpg before I put the intake on. Now I consistently get close to 20, and when I went on a long trip mostly highway driving I saw around 27mpg. Just my $0.02.

Brought my car into the dealership for an odd sound coming from my front suspension late last fall. It started as a knock or popping sound coming from the passenger side front suspension only when braking and turning at the same time and only coming to a stop (like coming to a stop sign where I needed to make a turn). The dealer drove it for 2 days and spent an hour under the car and couldn't find anything loose or hear the noise, and I lost $100 for that. Since then it has gotten worse and its now tough to tell what side of the vehicle it's coming from, but it no longer just happens when turning. I hear it at every stop light/sign I come to. I'm sure this is really vague, but I'm open to any suggestions. I haven't been in for the ABS recall yet, but the car seems to drive and stop just fine and I'm not getting any lights for traction/braking systems. Any thoughts on what it could be? Car is a '13 SXT 3.6 AWD

Doesn't look like anyone is following this, but I'll post anyway... Looks like speakers can only be installed on the driver side in the trunk as the passenger side is filled with what looks like an air blower for the back A/C (can anyone confirm what this is?). It would make sense that models with the upgraded stereo only have one sub because of this. In any case, I will likely be making a new cover for the storage bin in the trunk with two 6x9's recessed. If anyone cares, I'll post up when this is done.

I know the speaker baffles are fakes in the back, and some cars have a sub behind one of them in the trunk, has anyone installed speakers back there? I have a spare set of 6x9's that I want to mount there, I'm just curious to see how others have done it. From what I could tell, there are no speaker wires and there is no framing there to mount them on, so I'd have to come up with both of those.

Thanks bramfrank. I'll keep this in my favorites in case I need it in the future. I wish I knew why but this problem has gone away shortly after I posted. Thanks everyone for your help, hopefully this doesn't come back.