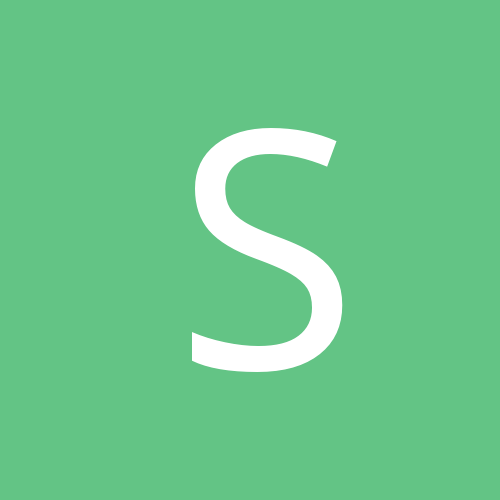 sharkbait8574
Journey Member
Content count

8

Joined

Last visited
About sharkbait8574

2014R/T

reacted to a post in a topic:

New Owners from FL

sharkbait8574

reacted to a post in a topic:

DodgeCares

sharkbait8574 replied to sharkbait8574's topic in Welcome!

Lakeland/Mulberry We're in between Tampa and Orlando

sharkbait8574

reacted to a post in a topic:

New Owners from FL

Wow, that unexpectedly escalated. Dealership is taking care of the issue.

Journeyman425

reacted to a post in a topic:

Trailer Tow FLASH (2014 Journey Crossroad)

Thanks, @Journeyman425. Yesterday I was assured (once again) that the problem was not with their system, as three other cars were able to connect. Anywho, dropped her off last night and should be receiving a phone call today. Will update.

ET262388 I called about dropping it off and the service manager said it was def not their equipment. I'll take a pic later but it is behind the the spare tire (behind the rear fascia). It looks just like your pics

We purchased our Curt hitch online as well. Dealer wanted $229 + $98 to install. We got ours for less than $118 shipped and installed ourselves.

sharkbait8574 posted a topic in Welcome!

First brand new car for either of us 2014 Dodge Journey Crossroad AWD

262388 Mileage 800 (approx) I read posts of yours before throughout the forum while I was doing research on our dilema so I knew the car just needed a reconfiguration but the dealership seemed clueless. When I called to set up a time to come in, they told me they'd need the vehicle well before 11, citing it could take 30 minutes or it could take 3 hours. So we decided it was best to swing in when they first opened on Saturday morning. The service guy was NOT expecting us and I truly wonder if anyone knew what they were doing. It appears that the tested the pigtail for power- which if I am correct, there is no power supplied until it's flashed. So was the "network down/network cannot connect to YOUR particular car" excuse b.s. or is there a bigger problem with my car? And, more importantly, am I going to be responsible for repairs? The trailer tow harness was in the glove box with instructions included. How were we to know that we were not expected to install?

halofan.3

reacted to a post in a topic:

Trailer Tow FLASH (2014 Journey Crossroad)

The short of it- Dealership could not flash computer as our car is not communicating with the Chrysler group. Any thoughts? Long story: We just purchased a new '14 Dodge Journey Crossroad with a trailer tow prep group option. My husband and I were upset to find not only no receiever but also to find the wiring in the glove box. We both assumed it'd come "tow ready" like the photos on the website suggest. Any who... installed receiever from Curt and plugged in wiring harness ourselves as the dealer wanted 3 hours labor (@ $98/hour) to install the trailer wiring harness. Lights are inoperable, so we assume our car needs flashed. The dealership recommended we arrive at opening today (Saturday morning). At first we were informed that the Chrysler Network was down and it'd be a little longer. Next we were informed that the network is fine, but it cannot communicate with our vehicle for whatever reason. We were told that they would not be able to spend the hours needed to troubleshoot and would need to come back during the week. We were also asked WHO installed the wiring harness. Do they assume the problem is there? Will we not be covered now because it was a DIY? The dealership is not conveinent and now I must either take the day off and sit, or find a ride and be late to work. My biggest fear is what is this going to cost me?