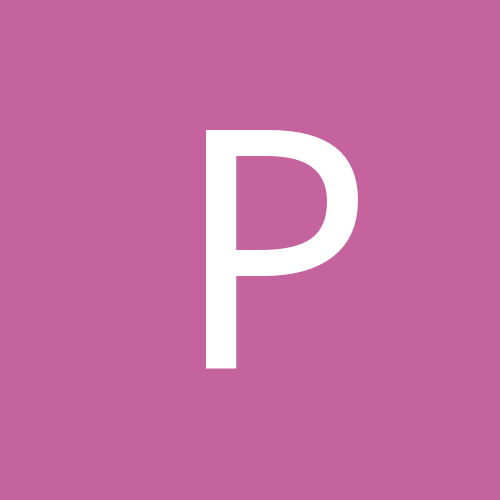 phoenix1151
Journey Member
Content count

15

Joined

Last visited
About phoenix1151

Hello I just got a '16 journey crossroad with 225/55r/19 tires. It had new Tokyo streen performance tires but I want all terrain tires that drive good but also look like they belong on a 4wd SUV or truck. That yall.

 

OK, thanks for the replies.

Wife's 2012 Journey TPMS system alert intermittently comes on despite tire pressures not being low. Could this be caused by the sensor in a tire having a weak battery leading to low or intermittent signal or do these sensors just tend to stop altogether? My Dodge Nitro is 4 years older and doesn't show any such issue so I wonder whether sensor battery life is even a likely suspect. Does the alert just show when a tire is below pressure spec or would it also be triggered if say one tire was higher pressure than the rest?

Summer Solstice

reacted to a post in a topic:

Heat shield ??

2late4u

reacted to a post in a topic:

Heat shield ??

I got her an Avantree stand-alone unit that clips on the sun visor. She likely won't use it often, but it's there if she wants it, especially now that the bubble-wrap politicians have increased fines for "distracted driving".

I put the Journey's rear end up on my ramps yesterday and having things more than an inch or two from my nose helped to see a lot better, lol. I dropped the spare, drilled and popped out the rivets that were all still in the plastic liner. I replaced the pop rivets with washer backing so they should last. Thanks again Hankster.

phoenix1151

reacted to a post in a topic:

Heat shield ??

Thanks Hankster, I actually crawled under the spare tire area this morning to look at that location but couldn't see anything definitive. I'll have to put the rear end up on my ramps and look again. I wanted to make sure its falling off was or wasn't related to the work on the front wheels before talking to the mechanic.

This fell off my wifes 2012 Journey SXT. We recently had front wheel bearings and lower ball joints replaced and it looked like a wheel well heat shield to me, but I don't see a comparable shield in either wheel well. Any ideas as to where this shield goes?

EDIT: I started up the SXT and the touchscreen display showed the Uconnect logo but there is no phone logo anywhere. Without swapping the entire touchscreen, can it be software upgraded? I imagine it would need additional hardware too? Not having the DVD is a pain. The lighter socket type of aftermarket device is sounding like the easier way. PS: The clock continuously gains time too, so is there any way for the owner to adjust?

My wifes 2012 SXT (bought used) didn't come with the owner DVD and doesn't appear to have any bluetooth hands-free phone capability. I'm thinking of getting her an aftermarket bluetooth hands-free phone kit that apparently will plug into the lighter socket. Looking for recommendations from others that have done this. Thanks folks.

Yesterday, I replaced the front rotors and brake pads on my wife's 2012 SXT, and reviewed some general on-line info beforehand. One source claimed that depressing the brake piston to fit the new pads wasn't a good idea unless you bled some brake fluid out of the bleed nipple. They claimed that not bleeding fluid could cause damage on ABS systems. I bled a bit just in case, but wonder what others have to say about this, particularly on the Journey (and Dodge Nitro). Also, I only have some GM brand brake fluid in the garage (Delco Supreme II DOT 3 conforms to GM-4653M CMVSS 116, SAE J1703) but don't see any issue with using it to top up the Journey's reservoir. However, before I do, I'll ask whether anyone knows if there is any issue with this.

I'm actually thinking of bending up some kind of flat spring type coil that will slide into the pocket in the dashboard just below the small screen. It's not anything near the top of my to-do list anymore, so plenty of time to think up some Rube Goldberg concoction.

The wifes 2012 SXT had the small screen, so we picked up an aftermarket backup cam kit and I installed it yesterday. It came with a windshield suction cup mount, but we're thinking of rigging up some sort of mount so that it sits just below the dashboard screen. Anyway, it works so for the most part it is off the to-do list.

mjnb

reacted to a post in a topic:

Rear camera and lock pick c8

dhh3

reacted to a post in a topic:

2012 Journey SXT

I just joined the forum and one of the "mods" the wife wouldn't mind on her SXT is a back-up cam. I would prefer to have it integrated to the existing screen and read that it should already be capable (lockpick? wth). I don't know chit about what to buy and this thread has been a bit cryptic to decipher. What do people suggest, either OEM or aftermarket? There are lots of wireless aftermarket stuff out there and I realize that I could probably go to a dealer and have them install and activate, but I'd rather give it a go myself if it's worth the effort/savings.

jkeaton

reacted to a post in a topic:

2012 Journey SXT

phoenix1151 replied to phoenix1151's topic in Welcome!

Thanks all. I'm quite impressed with her SXT, very good value. I hope I'm not here in future with problematic issues looking for solutions, but I'm sure there are answers to be found here in that event. Sharing knowledge and experiences is what these forums excel at. Drive on!