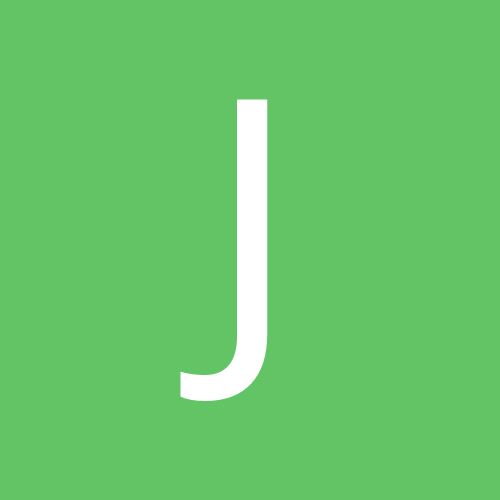 Jstmahoney
Journey Member
Content count

27

Joined

Last visited

Days Won

1
About Jstmahoney

Rank

New Member


Birthday

02/14/1991
Has anyone attempted to install the OEM backup camera kit? I have the 8.4 screen and as far as I know it should be plug and play, other than having to have the dealer activate it. I can get it on eBay for about $300. And then whatever the dealer is going to charge to scan. Wondering if anyone has done this, or had the dealer install it, and how much they charged.

What lead to the replacement of the control arms etc...

jkeaton

reacted to a post in a topic:

New Rubber...

UPDATE!! I've had these tires for about 2 months now. I've been having a shimmy in the steering after you hit 65-70 and on up. This start d AFTER the tires were installed. Frustrated, cause I knew I'd have to take them back to figure out what was wrong with them. I checked out the rims and noticed these low lifes stuck the new weights over the adhesive foam. Took it in the next day and explained the issue as some weights had fallen off. They rebalanced all 4 tires and I was in my way. Two exits up th freeway I turned around and went back. Not any better. Went back and talks to the guy that supposedly balanced them. He told me that he had balanced all four tires, and that if I had an issue I need to get an alignment and check suspension. And that it was not likely I have a defective tire. Had the alignment done at the dealer and everything else checked out while performing oil change. The back rear tire was a little off. Picked it up still having the same issue . I took it back to the tire shop a few weeks later. I let them know that I had the alignment done and the cars ok, there's gotta be something wrong with the tires. They said they'd throughly check it again and let me know. They came back and told me that the rear driver side Tirehad a small nail in it and it was unrepairable and they ordered a new tire. They also said that the front tire was way off banance. As another weight had fallen off. Took it back days later once the replacement tire came in. I told them again about the issues that I had, The kid at the counter Kind of gave me a little attitude and a comment about how he balanced my tires before. And for the second time change the subject to how long of you had the car how many miles on the car and so on. I tell them it's 3 years old I bought it new it had 24,000 mi on it it's not the car the issue started AFTER the tires were installed. So again I pick up the journey and drive home. Same issue! For fear of losing my temper I go home to cool off. Slept on it and descided to call the manager. I explained to him my issues and that I would rather just get a refund and return the tires. He was very nice and let me know that was fine and he'd research what was going on. No I'm waiting for new tires to come in! I went with. Bridgestones instead.

Hit 23,000 miles and decided I couldn't stand the khumos any longer. Went with. Michelin Premier LTX. So far they are great! Worth the little extra money. Feel like I'm driving on a cloud. Ride seems a little stiffer. Lot less road noise too. And they have a little aggressive look to them. A lot better then stock. They were starting to feel like they were getting really soft. And the sidewalks looked to me like the tires had no air in them. Made the car ride terribly.

Ginger Hill

reacted to a post in a topic:

Upgrade 8.4 to 8.4n

dhh3

reacted to a post in a topic:

Upgrade 8.4 to 8.4n

dhh3

reacted to a post in a topic:

New Rubber...

Did you hear back fro. The he dealer? I'm in the same boat with the 19" rims, I've only got 16k on the journey and contemplating getting rid of the Kumos. They are just terrible. I was also looking at the continentals and the Bridgestones. Just wish we had more options. I LOVE the Michelin defenders I put on the caliber.

Anyone done the uconnect update that came out in March of this year? What's new? I think it's for the 8.4

Potlicquor

reacted to a post in a topic:

anyone do their own oil changes

Im leaning towards the kickers for the doors and also for the dash. My only question is where does everyone get their speakers from? Like I said i used crutch field in the past buy they are too far away from me the shipping takes forever! just wanted to ask too if the journeys use the same speaker harness adapters as older mopars.

Anyone know what I would need to upgrade my 8.4 screen to have navigation?

I'm thinking about upgrading the speakers in my doors. The dash speakers seem too complicated so I'm gonna skip them for now. I don't think my journey has any in the 3rd row/cargo area so I'll wait on that for now. What should I go with? Suggestions please!! I've done crutchfield in the past but I used sonic auto a few ayers ago to order some head units for other cars and they were way faster as far as shipping.

jkeaton

reacted to a post in a topic:

anyone do their own oil changes

I hear you. I wanna wait for the light to come one but it makes me nervous. Plus mine sits a lot. We are starting to drive it more now but the first year we had it it wasn't driven wor work just on the weekends.

Jstmahoney

reacted to a post in a topic:

anyone do their own oil changes

I did it at home I can look up the firmware but I know it had the older version

Jstmahoney

reacted to a post in a topic:

Uconnect 8.4 & 8.4N Update / firmware

Did you ever figure this out? Both of our iphone 6 +es work fine. Better now since I did the uconnect update

Just did the update. Any changes? I have only noticed that it connects and maybe changes to the next song faster using my bluetooth audio.