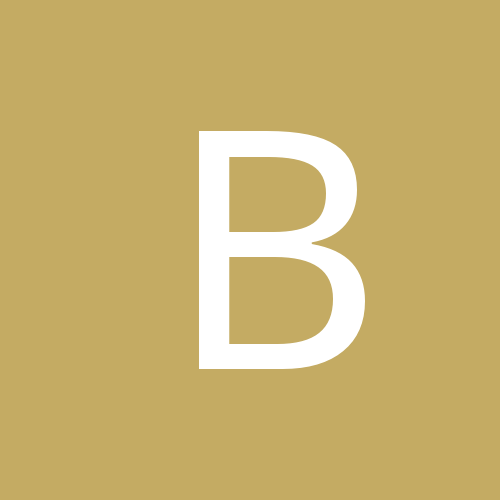 Content count

2,006

Joined

Last visited

Days Won

114
About bramfrank

The heading info comes from the on board compass - it will come back after you recalibrate the compass - details are in the owner's manual.

Sirius doesn't have maps, just spoken traffic reports for various major cities - perhaps they offer a service on other platforms, but not on the radios we get in our vehicles. The in-vehicle navigation feature requires that you have the 8.4" touchscreen. If you don't see a 'nav' soft key on the bottom row of icons then you have an RE2 which has no navigation and your only option to get in-dash nav is to buy a new radio. I happen to have one for sale. If you don't have the 8.4" display then you'll need to change the screen, dash bezel and some other components - and if you don't already have automatic air conditioning it starts getting really messy. There is also the matter of real time traffic. If you want this and you are shopping for a radio then it will need to be one from a newer Journey because the early ones did not support the service, which you need to subscribe to - THAT is provided by Sirius. Only you can decide whether it is worth the cost to upgrade.

mechanical-idiot

reacted to a post in a topic:

Rustproofing Question

mechanical-idiot

reacted to a post in a topic:

Door clunking

RandyRiel

reacted to a post in a topic:

My 2010 journey is honking by itself in the middle of the night

Unless it is a first generation RB5 you will need an unlock code for the radio itself - nothing whatsoever to do with the nav. Generating the code requires the serial number of your new radio and the IN of YOUR vehicle. Dealers have been known on occasion to provide those for free - or you can always change the module, drive to the dealer and pretend the radio just stopped working and try claiming it under warranty. There is a member here who has been known, on occasion to provide the code, though it isn't for me to offer his services; and there are sites on the web

bramfrank replied to kmac171's topic in Welcome!

Joined just for the post, I guess. Let me see - you actually BELIEVED the dealer when he said that the cruise redlining the engine was normal? Why didn't you go to another dealer or at the very least hold his feet to the flames? Given the track record you reported it sure looks like the clunker was the dealership. Years ago I had a GM van that had to have the tranny replaced under warranty - they gave it back to me with the shift linkages misadjusted and tried to tell me it was 'normal'. "Fine", I said, let's take out another van with the same engine/tranny combination and see if it works the same way. We did. It didn't. I managed to get the service manager fired (it was the last of a loooong string of stupid from that man). As to the radio changing stations; that could have been as simple as you hitting te steering wheel controls, or just some dirt that managed to get into the rotary encoder. 'Several other owners' with issues . . . . quel surprise.

Changing the screen alone will not cause a call for an unlock code. All of the 4.3" screens from the 2011 and later Journeys are interchangeable. Can't speak for other vehicles, so keep it in the family to be safe.

If he charged you $500 to 'activate' it, you were ripped off. If it wasn't working, you have a warranty. In other words, unless he actually swapped out the radio module to substitute the RB5 for the RE2 you have a serious claim against your dealer. Unless he swapped out the hardware he owes you $500 (easy enough to tell if it came from the factory with the nav installed . . . . look up the build sheet for your vehicle - that doesn't mean that the previous owner DIDN'T swap out the TGM mind you).

Miguel Pereira

reacted to a post in a topic:

8.4N Sirius Travel Link and Traffic not working

Are you in the US? Or, more importantly, is your vehicle coded as a US vehicle or is it perhaps coded for Canada or some other country? The RSM code is included in th US destination vehicles, but for some reason, some vehicles don't have it and FCA's software will not allow it to be added. Travelink is only available in vehicles coded for the US - the radio firmware won't display the option (which is accessed from the '+/more' touch icon on the lower right of the display) without the RSM sales code. For other markets that '+' is a 'settings' icon. No '+'? No Travelink.

jkeaton

reacted to a post in a topic:

2017 back up camera but no nav

No, he can't. That, of course assumes you have a Journey. Journeys with the 8.4" screens come with the RE2 (no nav) or RB5 (with nav) TGM (radios) in North America - other versions of the same are provided in other regions because there is no Sirius/XM service beyond the NA borders). The unit that supports 'activation' is the 8.4A, which supports 'apps'. It doesn't work in the Journey If you didn't have factory nav and now you do then your dealer changed the TGM, possibly having taken one from a scrapped vehicle he had access to because, simply put, the RE2 doesn't have GPS hardware on board. Not the 2011 or the 2018 - and if you don't believe me you can check the uconnect web site: http://www.driveuconnect.ca/support/identify-your-system/

To add the factory nav you will have to change the radio module out. Plug and play. No codes. Not on the Journey. I have one for sale 3rd gen (traffic capable) . . . . $800

Miguel Pereira

reacted to a post in a topic:

8.4 uconnect cannot unlock maps - FIXED IN 6 STEPS (Confirmed)

By default R65 will have been performed on your radio, since R65 only requires that nav version CTP16 (CTP17 these days) be installed, which it is on radios replaced after the release of that version, not to mention that you've performed the update yourself as a function of the procedure you performed - it doesn't help prevent these failures, mind you. My point is that there would be no point in arguing with the service department if/when they tell you the recall's already been applied, because effectively, it has.

jkeaton

reacted to a post in a topic:

Unknown Connector found during hitch install?

larryl

reacted to a post in a topic:

Unknown Connector found during hitch install?

That is where the factory trailer harness connects. It has to be activated by the dealer.

VermontJourney

reacted to a post in a topic:

Hello from Vermont!

bramfrank replied to VermontJourney's topic in Welcome!

For the record, DJ doesn't use the C3/C4 - we still get the RE2/RB5 - so there's no 'activating the Nav' without replacing the TGM (radio).

It is located at the rear of the vehicle above the headliner . . . . . . It is known as the RFHUB

There's a recall on the radio (R65) that SHOULD apply to the repair, even if it has been applied before, since obviously it would not have been successful, since the problem has recurred. And, if you have an extended warranty that applies to the whole vehicle (rather than just the power train) you'd be covered under that as a backstop. But it SHOULD be a no cost swap for you either way, as far as I'm concerned.

Never had my navigator go bad. This does NOT affect every, or even a major percentage of the units. However, because they swap out a bad unit for one that was sent in to be reloaded, what they are replacing yours with is one that has issues that were reset and is thus prone to failing again, since they weren't repaired.