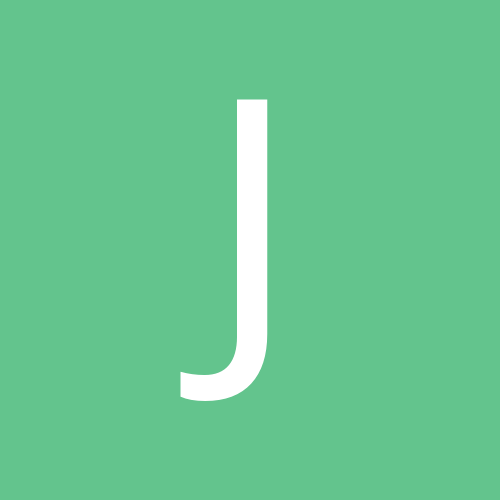 Content count

21

Joined

Last visited
About journey13

I would think that you would only need to buy the maps if (1) you want the latest ones in your unit or (2) you haven't bought a copy for yourself yet. If you do not have the maps CD/USB, then yes, you would have to buy the maps as you need them to reload onto or update the unit. Once you have the maps CD/USB, then each time the "unlock maps" issue occurs, you'd have to reload it. If the reload is successful, your GPS unit would function again but am no expert, not sure how effective or how many times you could actually reload onto the unit. I have a 2013 Dodge Journey, my GPS unit failed with the "unlock maps" issue 3x during the warranty period. I am now out of the warranty period and a few months back it failed on me again. The last time I took my car to Dodge, they told me they were unsuccessful in reloading the maps onto the unit and it would need to be replaced. So just because you buy the maps, doesn't mean the reload will succeed. I am surprised to hear this is still occuring with the new model Dodge vehicles. One would think Dodge would get their act together and fix the problem already...

I did firmware updates on my unit this morning from the following link @ https://www.driveuconnect.com/software-update/. You have to supply your VIN number to get the two downloads, maps however are not included. The instructions are pretty straight forward.

Yeah...am not so sure about the reloading part...last time the dealer tried it, they told me that it did not work and they had to order a replacement...I did recently upgrade the unit to CTP17...a few days later the entire radio went black on me, nothing on the screen. After the car was off over night the screen came back....In order for me to reload the maps, I need to have the maps CD from uconnect supplier, that costs $150+ US dollars. I am not sure I am willing to jump ship just yet to invest that much to have a disappointment...has anyone tried to reload their maps after buying the expensive map CD/USB?

Myself, since my GPS Nav is not working, I am searching for an after-market unit. There is no sense in getting a replacement for the UConnect system when its going to fail again anyway down the road. It is just not worth to replace it every year at a cost of $600 CAD per year. Dodge needs to do something about this and until all the Dodge owners complain or file a class action lawsuit, nothing is going to happen. I've tried going to the dealer to resolve the problem, the dealers won't do anything once the vehicle is out of warranty so there is no hope in hell of resolving any issues with the Uconnect system once your main or extended warranties expire. If I find an after market solution I will post here to share with everyone... If someone has found a solution, please share with all of us... Thank you

I took it to a vehicle service center (non-dealer) to have it scanned and was told of the error code. I was also told that no defective fuses were found. I guess they did not check for any missing ones. Since no problems were found, I took it to the dealer.

So, I had the car serviced at a dealer. They ran diagnostics. Wiring was OK. Relays OK. Turns out my PDC under the hood was the problem as somehow it got dislodged from the clips and a fuse was missing as no power was found to F118. How in the heck does that happen? It cost me a few hundred dollars to get the dealer to troubleshoot but at least I am grateful it was not thousands. Both error codes for the Air Bag Module and the AWD are now gone and the dash camera is working fine. I'm still left with a broken GPS unit though. The dealer told me it would cost me $600+ labour to repair. No thanks! Anyone have suggestions for an after market replacement radio with GPS for the journey?

Take a look at my dash when I start the vehicle... My Service AWD light came on a few days ago on my way home from work, this was the 2nd time it came on. The last time was about a month ago and after 3 car starts the light disappeared. What is interesting about the day when the Service AWD light came on is on the following morning when I started my car to go to work, the Air Bag light warning came on and does not go away. So the next day, I went to a reputable repair shop and had it scanned and in the Air Bag Module there is an error code stating 'open circuit'...

No luck on the dash cam with a different ground while connected to the under glove compartment fuse box (spare) on the passenger side. I now suspect it is my passenger under the dash harness as faulty as when I connect the dash cam through the lighter plug it has no issues.

Can you post the link to the thread that talks about how to reload the maps onto the GPS unit?

Lucky for you. I've had problems with the navigation system ever since I owned the vehicle. It's been the only repeating issue in the car. Other than that, the vehicle was fine until the most recent issue of the air bag light illumination coming on and the error code of 'open circuit' in the air bag module. I am actually considering changing out the radio with the GPS unit to after market considering its on going problems with the maps etc. I am currently researching what GPS aftermarket unit would be more suitable for the journey to utilize the large touch screen along with the overhead dvd screen in the vehicle. If anyone has any advice or suggestions, I am all ears.

Both times I was told they tried to 1) Reload the Maps and 2) Reload the firmware. I actually had to wait a month for them to get the CD ordered in order to attempt a map update as they did not have a copy on-site.I was told they tried both the firmware and the maps and neither attempt worked. So they replaced the faulty part each time under the warranty. The car dealer is a big dealership with a big name behind it; can't say much for some of their staff as I have had issues with them in the past. They have screwed up work on my car before and had to refund me as a result. As for the dashcam, I changed to a different ground. Perhaps the ground was my issue. I will be monitoring it closely to see if I have any further power issues with it. As for the extended warranty, I did not get it at the time of purchase. Last time I did buy one, I never ended up using it which was a total waste of money. I haven't had major issues with the vehicle other than the problematic GPS unit. The electrical problems that I am having now are something new.

FYI. I never said an open circuit is the same as a fuse. I just said that the fuses were all good when they were checked but when the car was hooked up to a scanner, it threw an open circuit error code. Same to the one in the recall in 2013. The dealer stated that the issue may be related to corrosion and I may need a new harness but they won't know for sure until I bring it in.They wouldn't speculate on the air bag light either until they take a look at the vehicle. As for the GPS, reloading the maps does not work. The dealership has tried multiple times during the warranty period, each time they worked on it for 2-3 months before they finally gave up. In both cases it did not work and they had to replace the unit. And as for the dash cam. I have electrical problems even with my windows not working sometimes, as well as the rear wiper. So I doubt it is my dash cam...dash cam is brand new, only about a month old.

Wait till its out of warranty! BTW I think I may have found a problem to all my electrical issues with my 2013 Dodge Journey. In the last few days, both my AWD Service light came on followed by the famous, wait for it....Air Bag Warning light!!! Some of you may not know but Chrysler had a major recall on their vehicle in April 2013 for a faulty air bag warning light illuminating in the dash for no reason. When this happens, your air bags are disabled and will not deploy in the event of a crash. You can read more about it here -> https://www.usatoday.com/story/money/cars/2013/04/09/chrysler-300-dodge-charger-challenger-recall-airbag/2067947/ I took it to a reputable shop (non dealer) and they tested all the fuses in the vehicle. ALL FUSES WORK. Then they hooked it up to the scanner and in the Air Bag module, there is an alert stating 'open circuit". It is the same code as the recall in 2013... So, perhaps the 2013 Dodge Journey's still are affected by this recall which entails a complete replacement of the interior wiring harness on both driver and passenger side. I also have electrical problems with my Dodge. Every year, while the Vehicle was under warranty. Dodge had to replace my GPS unit 2X due to the "can't unlock maps" feature. Nobody can't figure out why. The GPS unit has died on me for the 3rd time now, this time however after the warranty so I can't get it fixed. The first time it died June 30th 2014, roughly after a year of owning it. The next time it died on Dec 30th 2015. If it is indeed the harness, I will make a request for the GPS module to be repaired/replaced as well as I have a suspicion that this faulty wiring harness and the recall in 2013 has something to do with it. I mean, if your harness is faulty and you have electrical problems, GPS failures and the harness go hand in hand. Would you not think? That and get this, my other electrical issue is the car has turned itself on 2x in the past year without me as the driver even sitting inside it! And no, i did not remote start it. The car was parked once underground for 8hrs. It was turned off when I left it and when I came back, the car was on. Air conditioning at full blast which I never go full blast BTW. And burned through half a tank of gas. So explain that for me! Why would I want to get another Journey? Heck no. This is my only one and if I survive with it to keep longer then I am greateful but I am now done with Dodge Vehicles. I have an appointment next week with Dodge to service the air bag light, they suspect I may need a new wiring harness...we see what happens, stay tuned... One more thing, I also have a dash cam in my car that sometimes, once a week, doesn't turn on with the ignition despite being wired to a spare fuse in the interior. I have to turn off the car and the back again just to get power to the dash camera...so yeah...sounds like a wiring harness!!! My car only has 43,000 km...it's been nothing but a headache!

Yeah, I'm not giving any more money to Dodge every year. I've replaced the TGM module 2x now within a 3 year period. Customers shouldn't be replacing the module year after year to resolve an issue Dodge is fully aware of and refuses to do something about it. Oh yeah, they did do something about it. They called it a recall for all 2014 and newer models but left all the 2013 out of the recall. It is a wasted breath talking to the dealership here as they keep saying they don't know what the problem is. Unless Dodge gets their act together and deals with this problem and actually initiates a full blown recall on the units, my family and the rest of my friends that know about this won't ever be buying another Dodge vehicle let alone a Dodge Journey, dosen't matter what year its from.